SSD WD Green with SanDisk controller Automatic Solution - How to Get Data Faster
SSD drives use the same NAND memory as USB drives or Memory cards. So VNR could be used for data recovery from that storages too. We have found the solution for a few WD Green SSD disks with SanDisk controllers.

The solution for SSD with a capacity of 120 Gb works pretty well. However, it may be slower for SSDs of 240 GB and 480 GB.
There are several tips on how to make it much faster. Firstly, it is necessary to create a case, apply the solution from the Base of Solutions, and save the case then.

The next thing to do is to make copies of the saved case. The number of copies should be the number of chips plus one to merge it all later.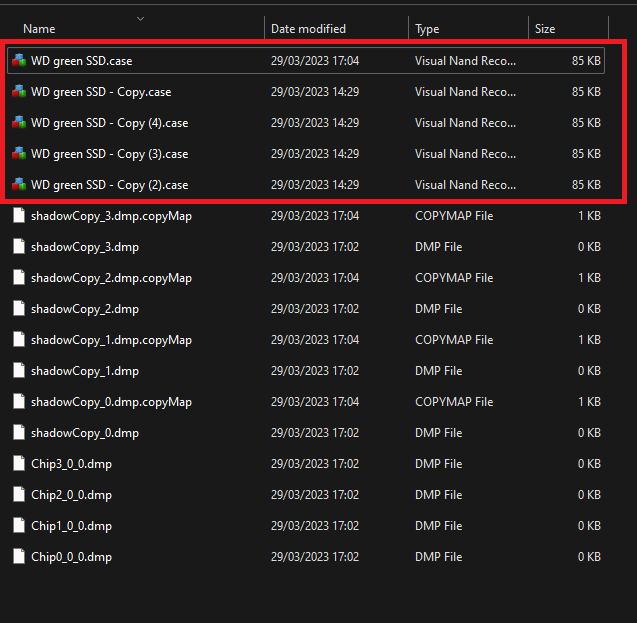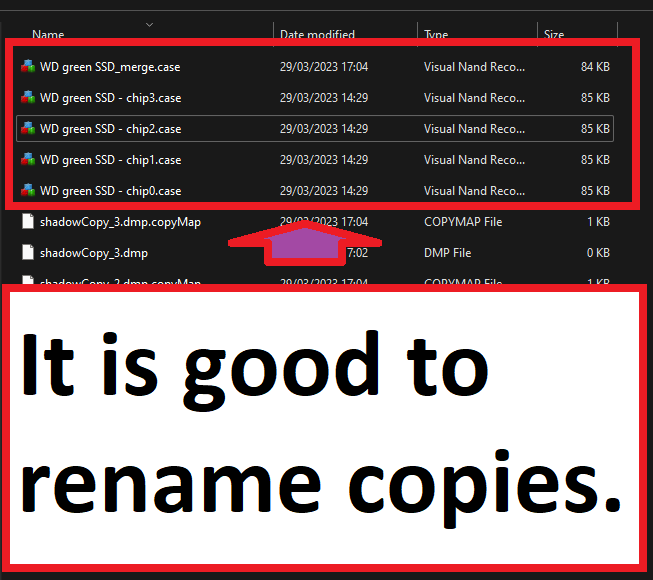 In the copy of the case for a particular chip, we should delete all chains except the one for the current chip.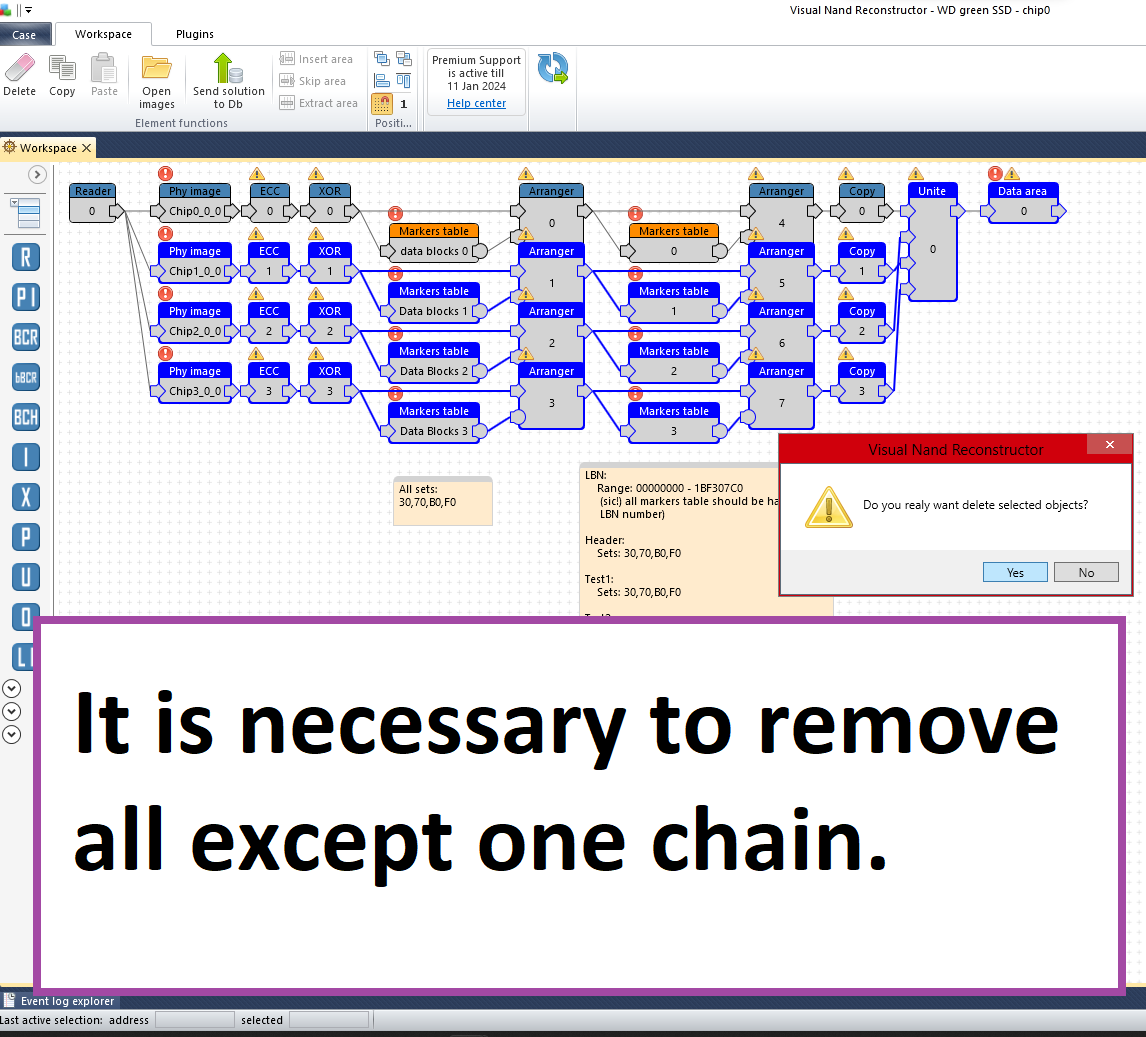 For four chips we have four cases by one chain.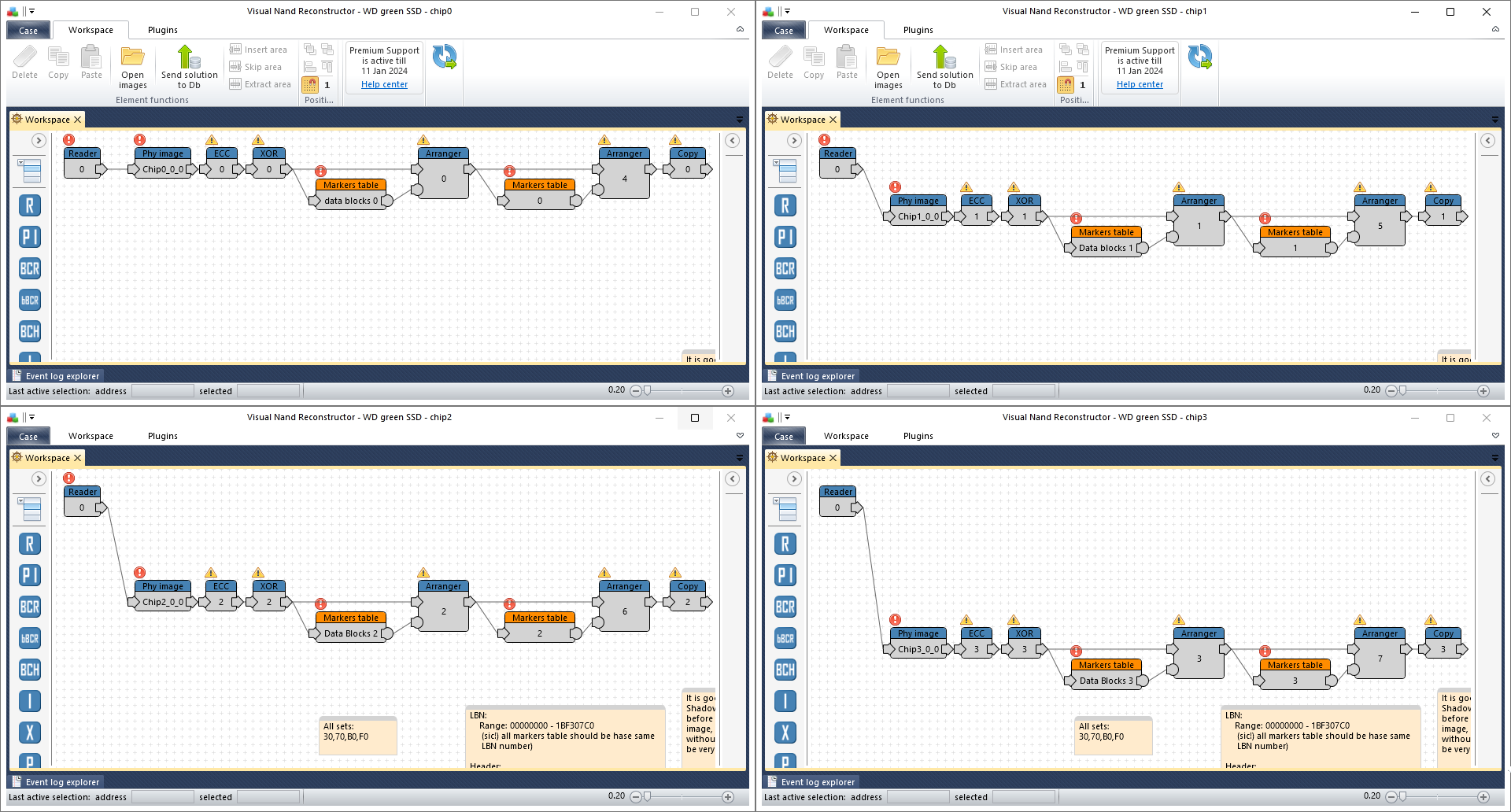 In the last case file- for Uniting all chains, we can remove all elements except Shadow copies, Unite, and Data area.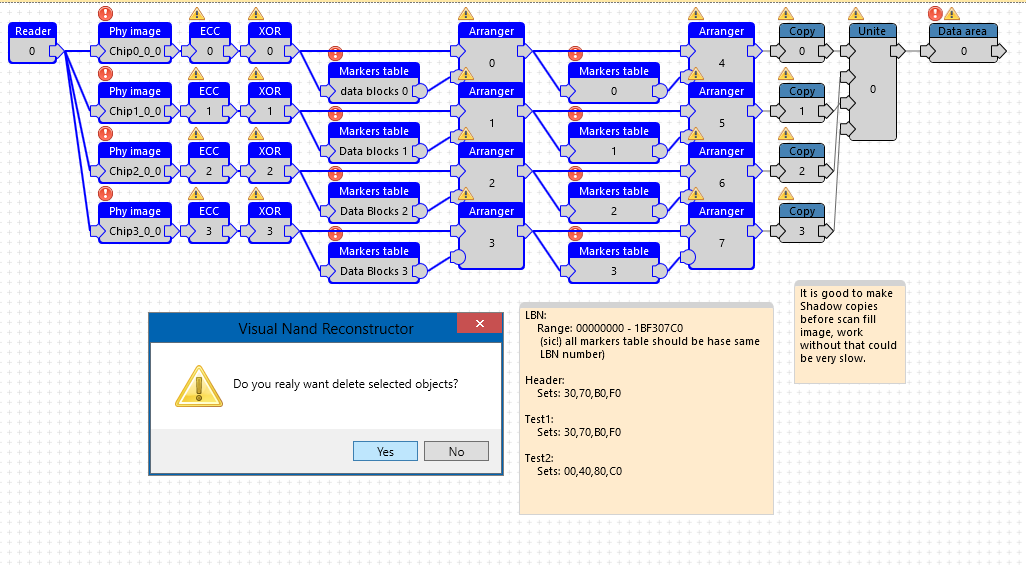 Then it's necessary to read all the chips in each case one by one and fix bit errors.
After removing bit errors, it is necessary to create the markers tables.
The next important thing is the LBN range in the last markers table. It is necessary to check the first and last blocks, and the number of blocks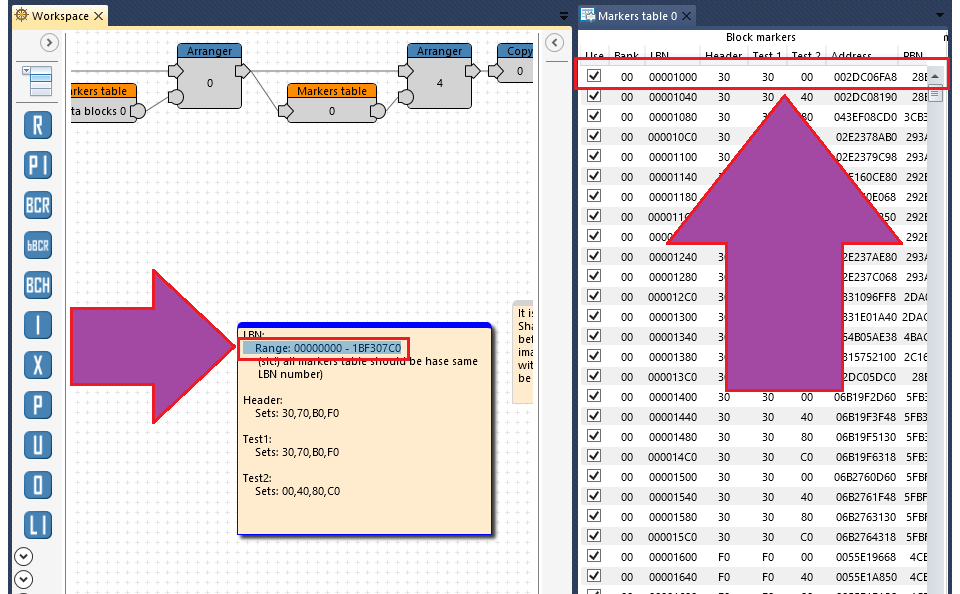 If there is no 00000000 block, then it is necessary to add it manually. With the right click, it's necessary to select the option "Insert blocks". The default LBN step is 1/1, it is necessary to change it to 1/1/1/40.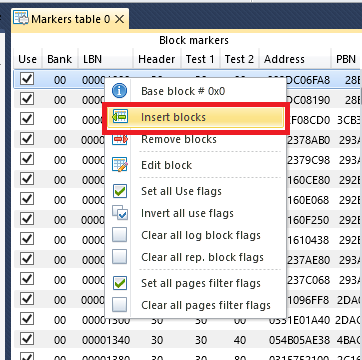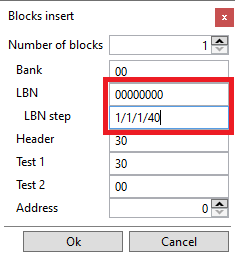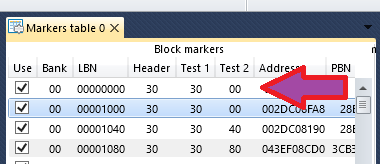 The presence of the last block can be checked using the "Go to LBN" option. Just paste the number of the last block from the specified range from the Note and click on the Arrow button. If there is no that LBN, it should be added manually too.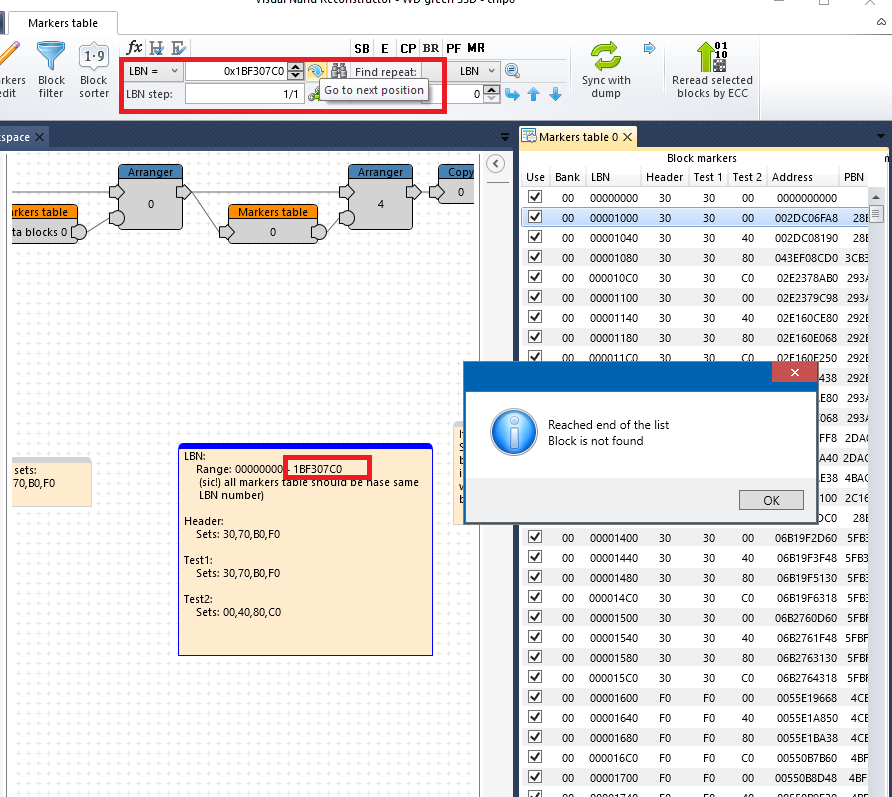 When the first and last blocks are correct, it is necessary to add Missing blocks (this option is necessary because result dumps must be the same size for all the chains, it is the most important condition).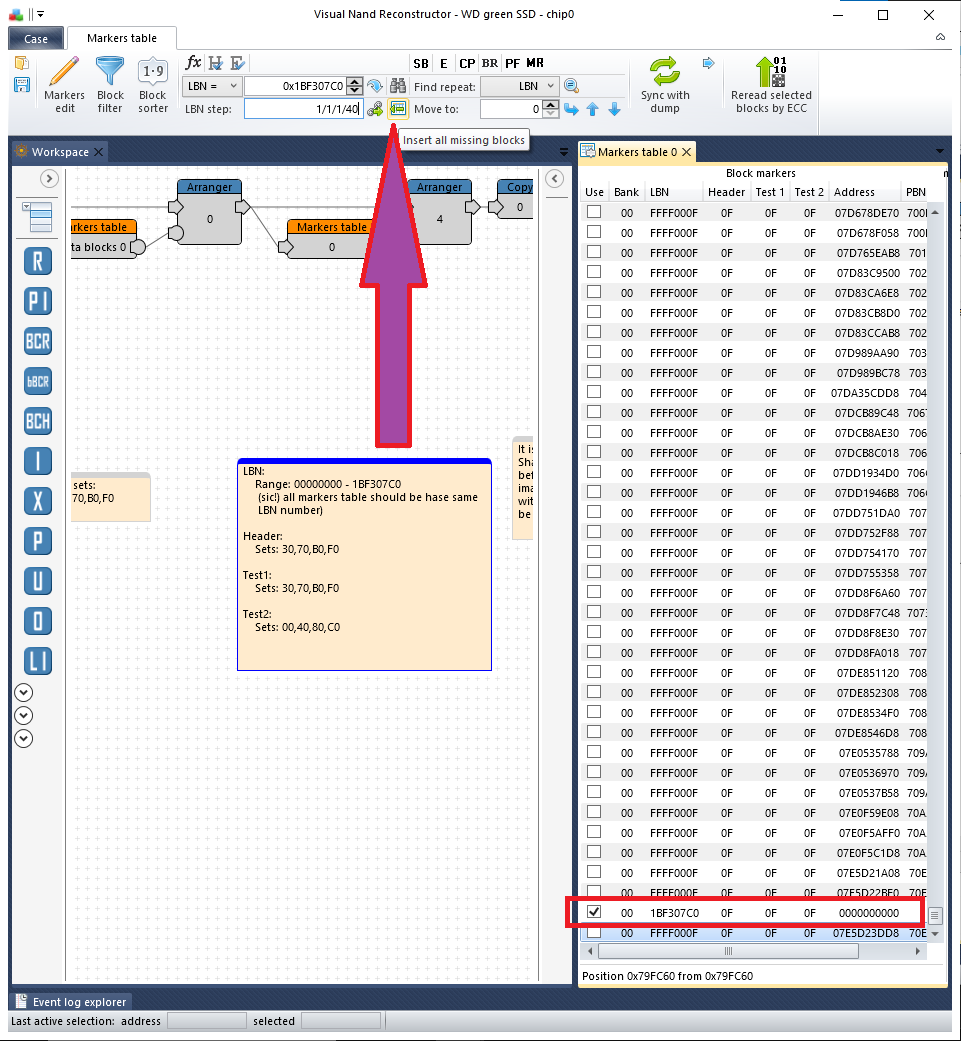 After the image is built, the Shadow copy should be done.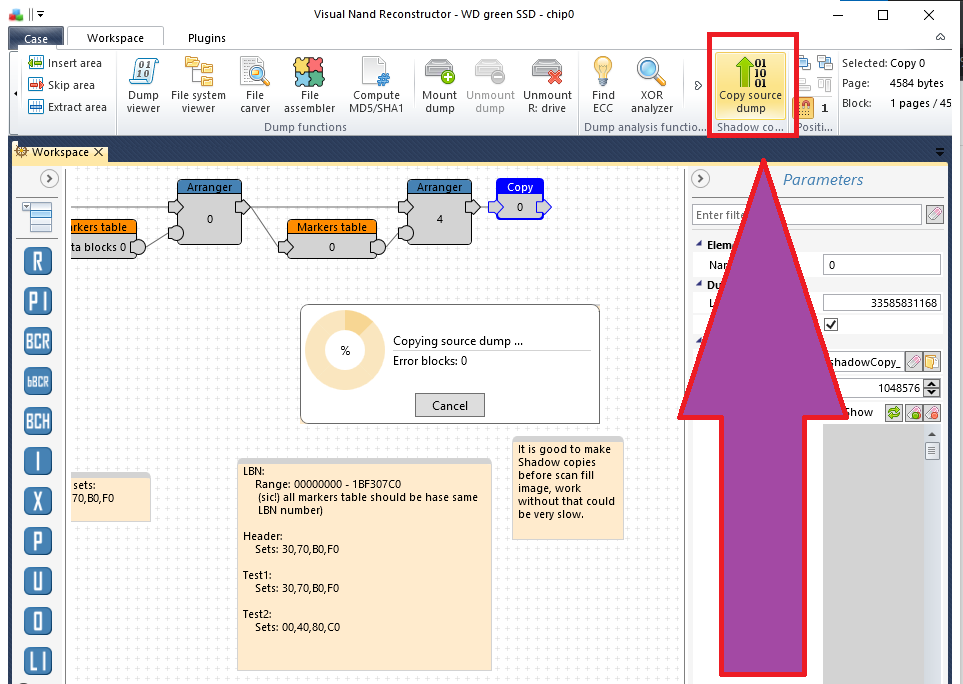 All these steps must be repeated for all NAND chips. When all copies are done, we can open the last case for merge all copies and get data.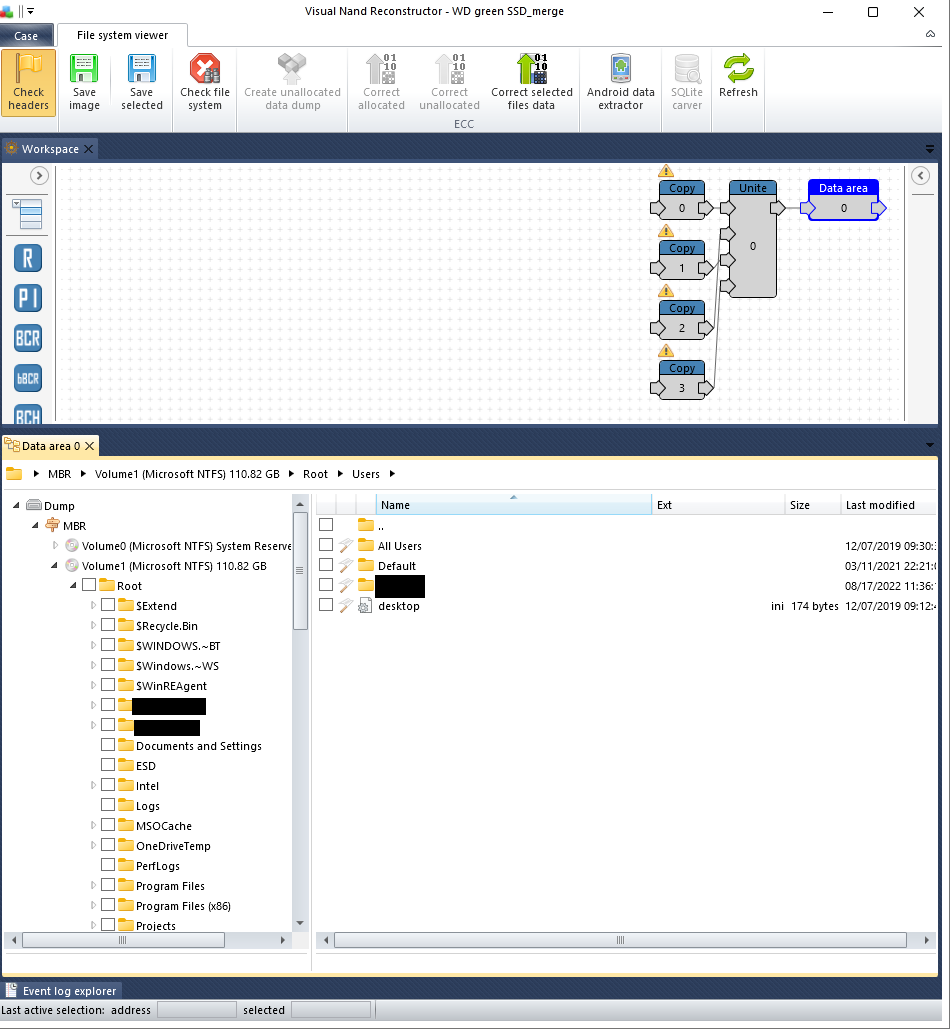 Related Articles

Missing data planes in TSOP48, LGA52, BGA132 and BGA152 Sandisk chips.

This article shows the way how to extract all data from TSOP48, LGA52, and BGA132/152 Sandisk memory chips when the configuration and dump size are correct, but half of the dump is still empty. Usually, if a NAND memory chip has 2 or 4 crystals, ...

Silicon Motion(SM) controllers - Data recovery

We can find plenty of NAND controllers on the market and without any doubt one of the most popular is SiliconMotion. These controllers found their use in all kinds of flash devices, starting from USB flash drives, SD cards, monolithic devices, and ...

Sandisk monoUFD 3x11

SANDISK monoUFD 3x11 pads ADAPTER Recently, our customers began receiving many devices from Sandisk with USB 2.0 and USB 3.0 interfaces. Our creative engineering team has developed an adapter to read these memory chips. ADAPTER SPECIFICATIONS The ...

Flash Drive Data Recovery educational webinars

Chip-off NAND data recovery with Visual NAND reconstructor consists of several essential steps whose task is to reverse transformations which controller applied on user data. In those education webinars, you will find out how to extract raw dumps ...

Alcor Micro(AU) controllers - Peculiarities of data recovery

Alcor Micro (AU) controllers are found in all sorts of devices such as microSD cards, USB flash drives, SD cards of any package, and especially monolithic devices. They are very popular in cheap, refurbished, and fake devices as well. Recent models ...