Sometimes some specific cases require a non-standard approach when it's necessary to extract, insert or skip some areas. For these cases, VNR has three designed functions. Each of this function allows to perform simple and cyclical operations on the dump or on the dump structures.
These three functions are available in the Workspace tab.
Each of this function has a set of parameters:

Period

Starting address

Length

Value (Only insert area)

Period - defines an area on which operations are performed. After setting this parameter VNR will divide dump by set value into periodic areas, then operations (insert/skip/extract) will be performed on those areas.
Starting address - byte position (in the period area) from which VNR starts performing an operation.

Length - the number of bytes.

Value - values of inserted bytes (hex).

Extract area

This function allows to extract some pieces/areas from periodical areas.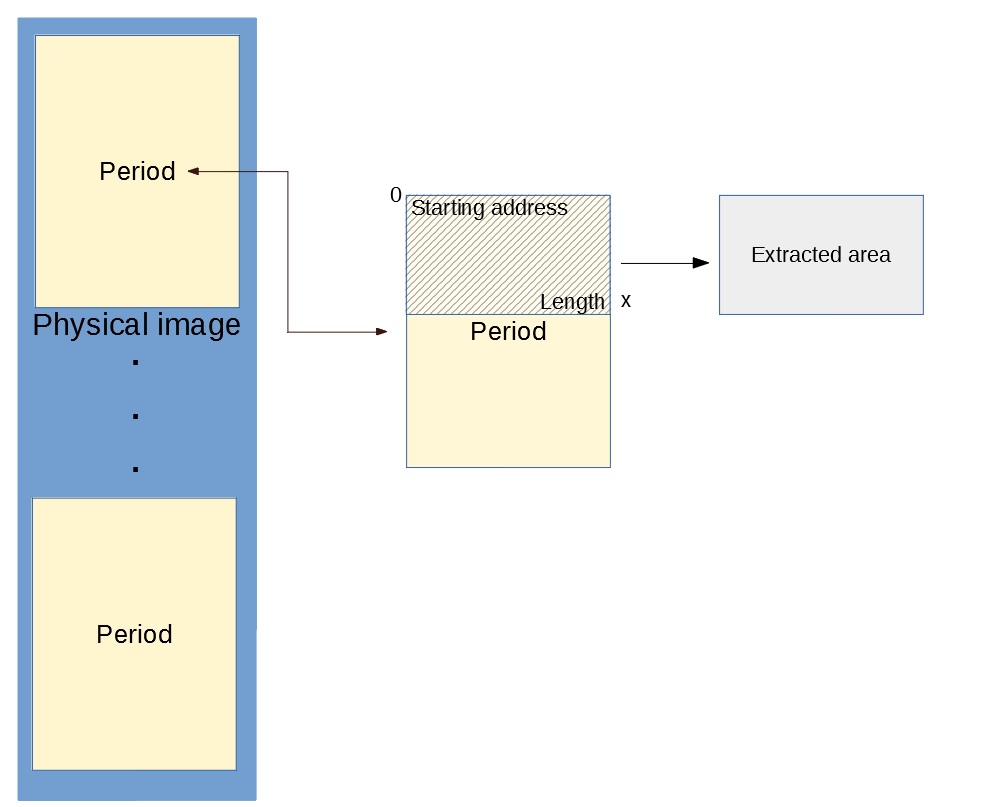 It is necessary to extract the first half from each block. The EXTRACT AREA tool will be used. The period will be equal to the block size (2359296 bytes), the start address is zero (since the first half of the block has to be extracted) and the length is half of the block (1179648 bytes).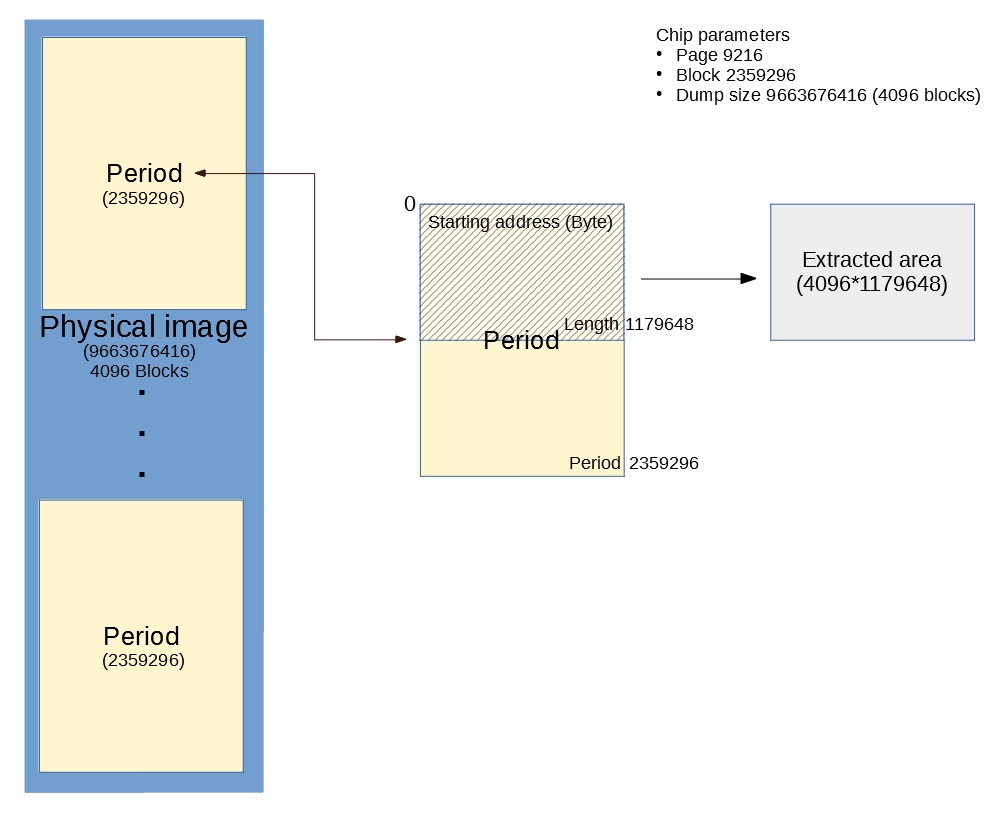 One particular block has to be extracted from the dump. In this case the Period equals to the dump size, Start address is the address of the first byte of the extracted block. The Length is the Block size.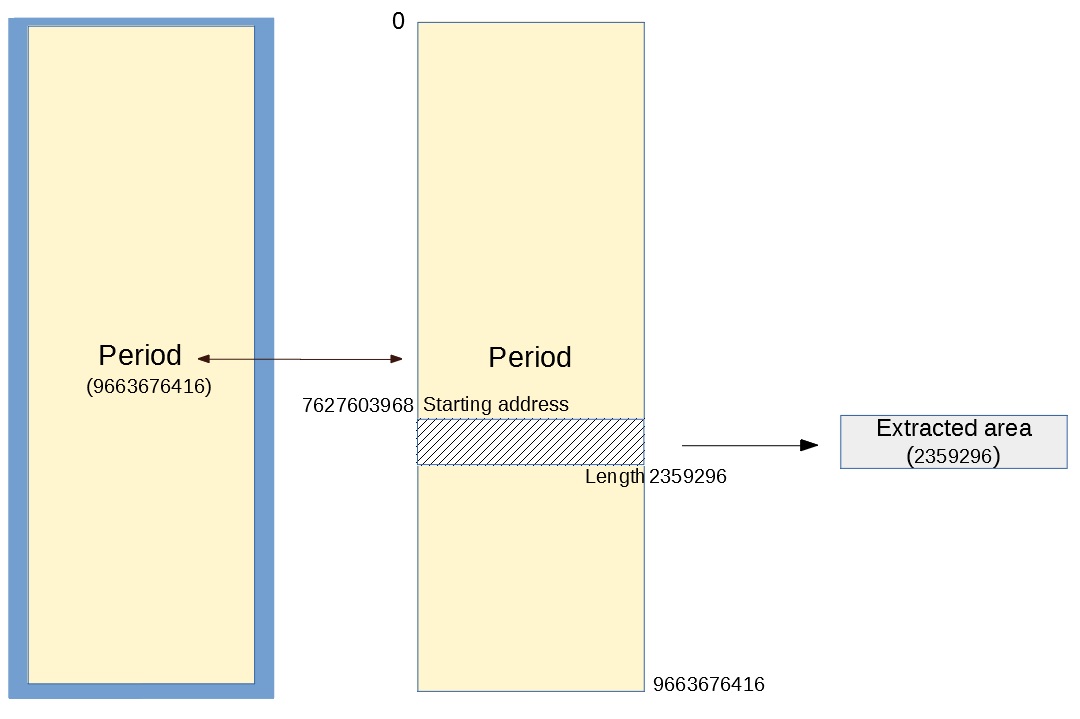 Six bytes after 1024 byte from each page should be extracted. Period = Page size; Start address = 1024; Length = 6
Allows to skip some areas, from periodical areas. It's opposite to extract area function.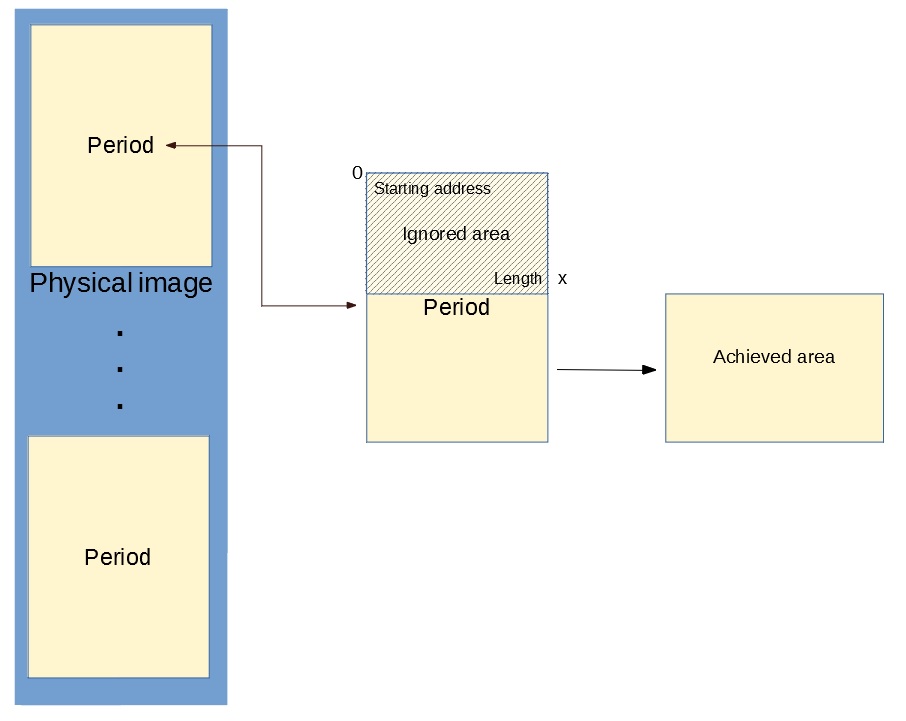 Insert area

This function can add certain amount of bytes to periodical areas.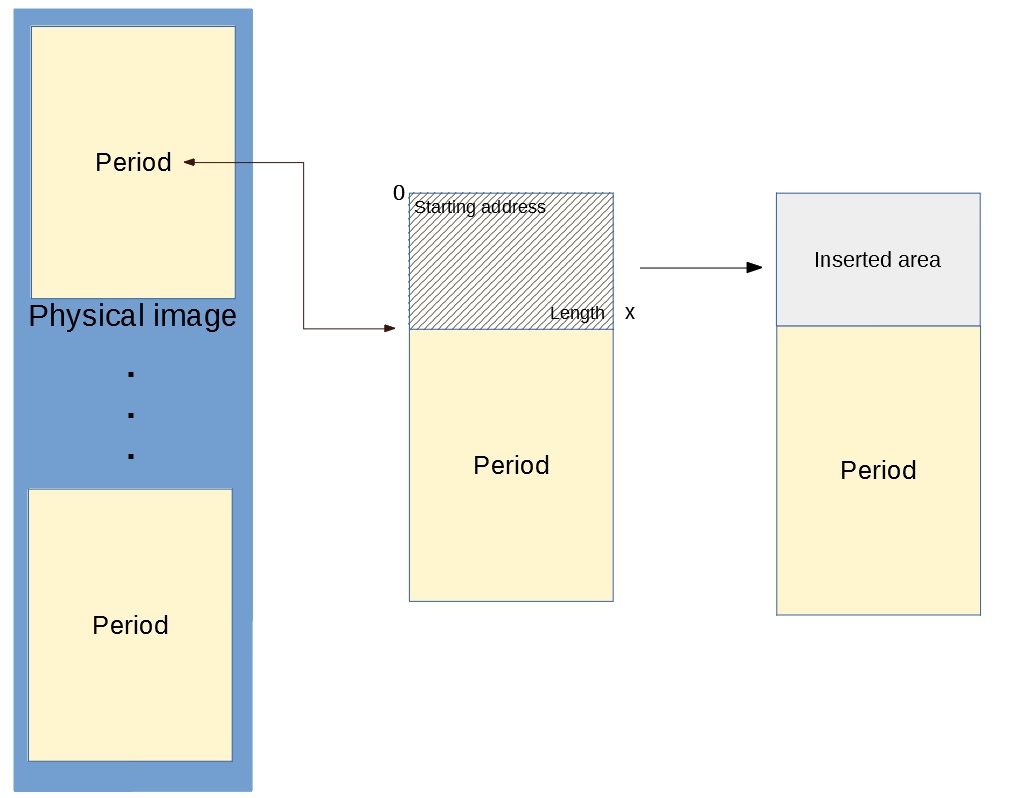 Other examples

Chip parameters:

Phy image size 9663676416 (4096 blocks)

Block size 2359296


Page size 9216



Data area(1024)+SA(6)+ECC(70)+[Data area(1024)+ECC(70)]7


Extract area
Extraction of every first block out of 2 from the dump

Period 4718592 (2 blocks)



Starting address 0


Length

2359296

Extraction of every second block out of 2 from the dump

Period 4718592 (2 blocks)




Starting address 2359296




Length

2359296

Extraction of first Service area (by offset 1024) from each page from each block
Period 9216

Starting address 1024

Length 6

Extraction of first 3 pages from each block
Period 2359296

Starting address 0

Length 27648 (3*9216)

Extraction of block number 505 from the dump
Period

9663676416 (dump size)




Starting address 1193803776 (505*2359296)




Length 2359296



Leaving out 2 last pages from each block in the dump

Period 2359296

Starting address 2340864 (2359296-18432)

Length 18432(2*9216)

Insert area

Adding half block of zeros to the end of each block in the dump

Period 2359296

Starting address 2359296

Length 1179648 (2359296/2)

Value 0x00