When matching settings of ECC for the first codeword are found it's weight is normally above 20. To add the codeword just select the matching settings and press 'Add' button.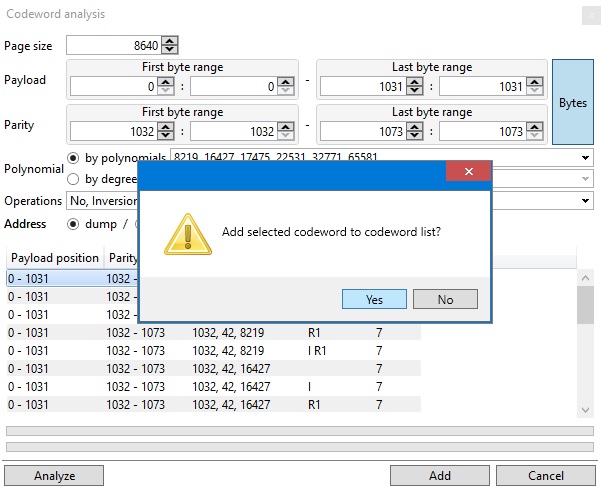 When the first codeword has been added it's necessary to add all other according to page structure. The main function of codeword analyzer is to find parameters of code but not the whole ECC structure. This chip have 8640 Page size, so it is easy to notice that there are 7 codewords remain to add.
To add this 7 missing codewords automatically based on previous one , click on the button highlighted below
In case if Spare Area size differs from codeword to codeword it's necessary to adjust following codeword according to page structure. To edit the codeword select it and click Edit button.

The second and other codewords have 4 bytes smaller Payload area. Once it's been adjusted, click 'Ok' to add this codeword.
All other codewords have same structure so they can be easily populated from the current one.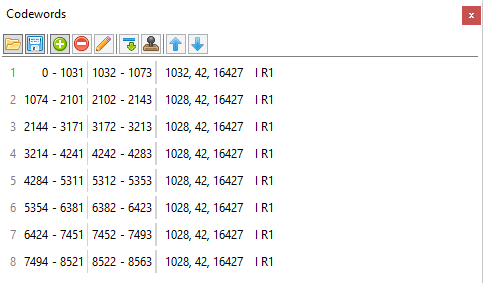 When all codewords are added it's time to check ECC map.

Green map for the majority of pages mean code works properly.

If most of ECC map elements are red, it means that ECC is incorrect and the code structure has to be checked again.